Middle Eastern Food

Mediterranean Origin Healthy Natural Dairy Products and Middle East Specialty Cheeses Remember their Roots
KARLACTI Authentic Handmade Specialty Cheeses
All Natural Mediterranean Specialty Foods
| | | | | | |
| --- | --- | --- | --- | --- | --- |
| Home | | | | Arabic Sweet Cheese | |
KARLACTI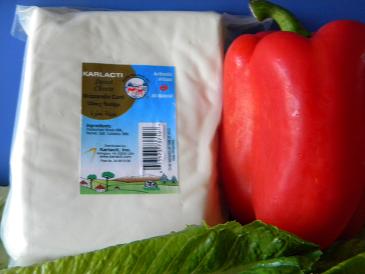 The ideal cheese to use in all kind of desserts, KARLACTI sweet cheese is greatly appreciated in preparing

Middle Eastern Arabic desserts Kunafa-bil-Jibn and Halawat-el-Jibn.

Kunafa is a Middle Eastern Arabic dessert traditionally eaten during Ramadan.

Nowadays, Kunafa-bil-Jibn (meaning Kunafa with cheese) is eaten at all occasions.


Karlacti Arabic sweet cheese is a low salt, mild tasting and soft cheese similar to Mozzarella, it melts well.
Vacuum Pack -

To be

weighed at time of sale – SKU 73710

Middle Eastern Specialty cheese dairy products company, Karlacti, Inc. is rooted in its Armenian Middle Eastern food culture authentic historic heritage and 80 years of pioneering history of its licensor, a world famous Mideastern cheese and dairy products company.
All our products are certified by Dairy Management Inc. with the Real Seal of the United Dairy Industry Association.

E-mail:
contact@karlacti.com
Tel:

1-703-647-9589
1-703-647-9589

Wholesale Only
Copyright © KARLACTI, INC. 2008-2015 All Rights Reserved
4AB CONSULTING