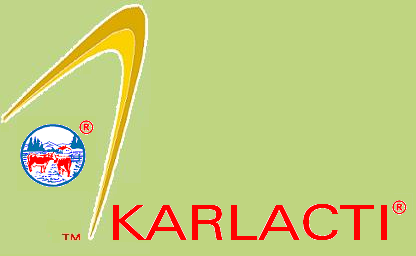 TELBANEER line of

Original Armenian String Cheese

TELBANEER olive oil and herbs marinated cheeses bring spices, herbs and cheese together in one product.

They are the ultimate in convenience cooking.

Untangle few braids of our marinated string cheese into some eggs and you have

a gourmet omelet.

You can enjoy it anytime.

KARLACTI specialty dairy products: handcrafted olive oil and herbs marinated String Cheeses are produced in a HACCP

certified facility which ensures constant cheese quality and safety.

KARLACTI marinated string cheese is offered in two varieties: with hot pepper or with garlic.

Braided String Cheese Marinated with Olive Oil, Garlic and Herbs

Handcrafted braided string cheese made with reduced fat milk for great taste and less fat.

Ingredients:

Pasteurized reduced fat milk, vinegar, non animal kosher rennet, olive oil, garlic, parsley, red pepper, enzymes, salt and spices. Contains: Milk

Vacuum Pack – 8 oz KOSHER -

SKU 73232
Handcrafted all natural olive oil and herbs marinated artisan traditional Mediterranean braided string cheese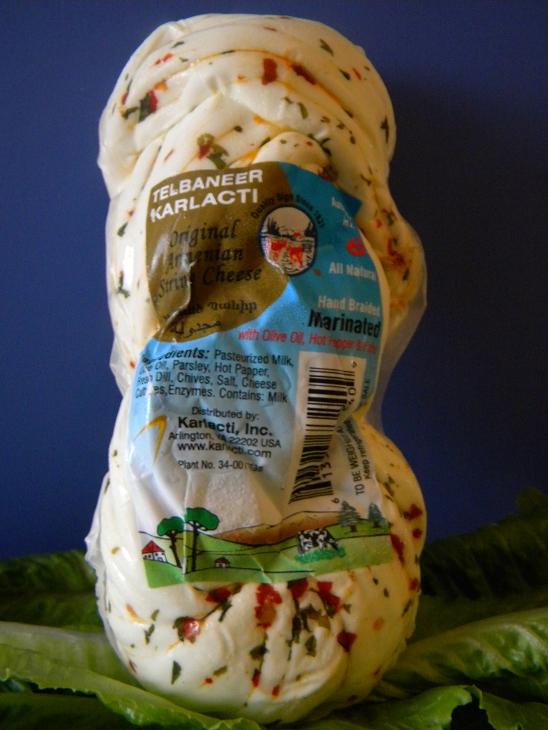 Braided String Cheese Marinated with Olive Oil, Hot Pepper and Herbs
For those who love delicious hot cheese
Ingredients:

Pasteurized milk, olive oil, parsley, hot pepper, herbs, salt, cheese cultures, enzymes and spices. Contains: Milk
Vacuum Pack – to be weighed at time of sale - SKU 73240
KARLACTI handcrafted braided string cheeses are a must for all social gatherings.
Karlacti Mediterranean specialty food cheese and dairy products are free of thickeners, stabilizers, added proteins, gluten and starch.

Ara Baghdassarian continues the path drawn by his father, Ohannes Baghdassarian. He preserves the historical Armenian heritage of the Baghdassarian family by producing authentic all natural specialty cheeses, hand braided specialty artisan cheese, Armenian cheese, Mediterranean cheese, Mideastern cheese, specialty Middle Eastern dairy products and natural cheese and dairy food products.

KARLACTI traditional quality Mediterranean dairy products and wide variety of handcrafted authentic Middle Eastern specialty all natural artisan cheeses and low salt yogurt drink do not contain any additive.


Karlacti, Inc. pursues its international groups objective to make available to every individual fresh dairy products of premium quality through innovation, commitment, excellence and excitement.
All our products are certified by Dairy Management Inc. with the Real Seal of the United Dairy Industry Association.