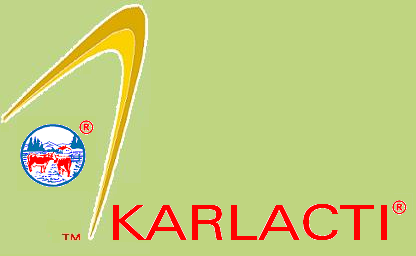 Middle Eastern Specialty Cheese and Dairy Company
Mediterranean Natural Authentic Artisan Cheese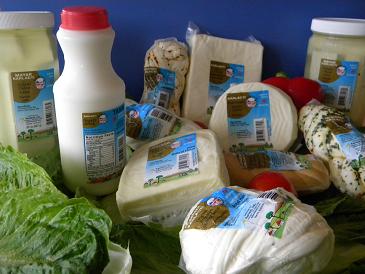 KARLACTI Middle Eastern food, Mediterranean specialty foods and middle eastern specialty cheese company supplies wide variety Mediterranean specialty dairy products: authentic artisan, all natural Middle Eastern Armenian cheese, Mideastern cheeses, braided string cheese, Akkawi, Nabulsi, grilling cheese, fresh farmers basket cheese, Syrian cheese, sweet cheese, touma Chicago cheese, yogurt drink and various other specialty cheeses, traditional Armenian Lebanese dairy products.
Fry, BBQ or Grill

Fine braided string cheese

Touma
All our products are certified by Dairy Management Inc.
with the Real Seal of the United Dairy Industry Association.

&nbsp
If you are not already familiar with the KARLACTI Business name and our reputation for excellence, the reason is that our products are sold outside the USA under the brand KAROUN*, a registered trademark of KAROUN DAIRIES S.A.L.* in several jurisdictions in the world.
* Not affiliated with KAROUN DAIRIES, INC. (CALIFORNIA - USA CORPORATION) incorporated without consent from KAROUN DAIRIES S.A.L. (LEBANON CORP.)