All Natural Healthy Fresh Cheeses

Healthy Natural Authentic Ethnic Specialty Cheeses Remember their Roots
KARLACTI Authentic Handmade Specialty Cheeses and Yogurt Drink
All Natural Specialty Foods
KARLACTI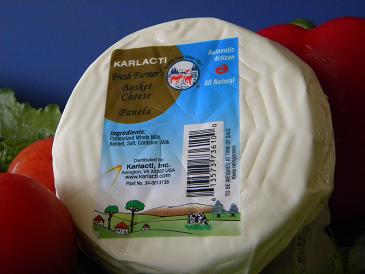 Panela Cheese

Panela cheese is fresh-tasting, versatile, basic cheese formed in a basket.

Eat panela cheese fresh as a snack or use it in sandwiches, salads and other cold dishes.

Panela is perfect as an appetizer with crackers, fresh or dried fruits.

Drizzle honey or spread jam on KARLACTI panela cheese and stuff it into a warm piece of pita bread for breakfast or evening snack.

Vacuum Pack - To be

weighed at time of sale – SKU 73610

Karlacti specialty cheeses are produced according to genuine traditions and rigorous quality standards for your health.

Karlacti, Inc. pursues its international group's objective to make available to every individual fresh dairy products of premium quality through innovation, commitment, excellence and excitement.
All our products are certified by Dairy Management Inc. with the Real Seal of the United Dairy Industry Association.